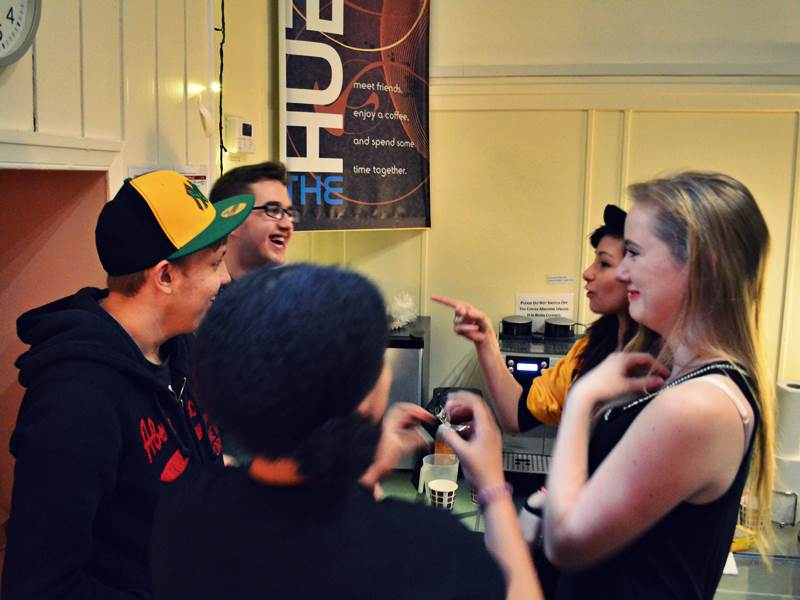 We welcome guests to church from all backgrounds, nationalities and age groups. Our style tends to be relaxed and so most people dress comfortably, and enjoy the warm and social atmosphere that we have on Sundays at our building, 18 Morningside Road, Holy Corner.  
Coffee and tea starts getting served in the Hub from 10.30am –  have a coffee and settle down with some company, or watch the big screen notices, music videos and welcome details ahead of the service. We also havea a  Sunday Morning Prayer Meetinge at 10.15am in the Meeting Space – you are welcome to join us!
We also stream our Sunday Morning sermons live over the internet.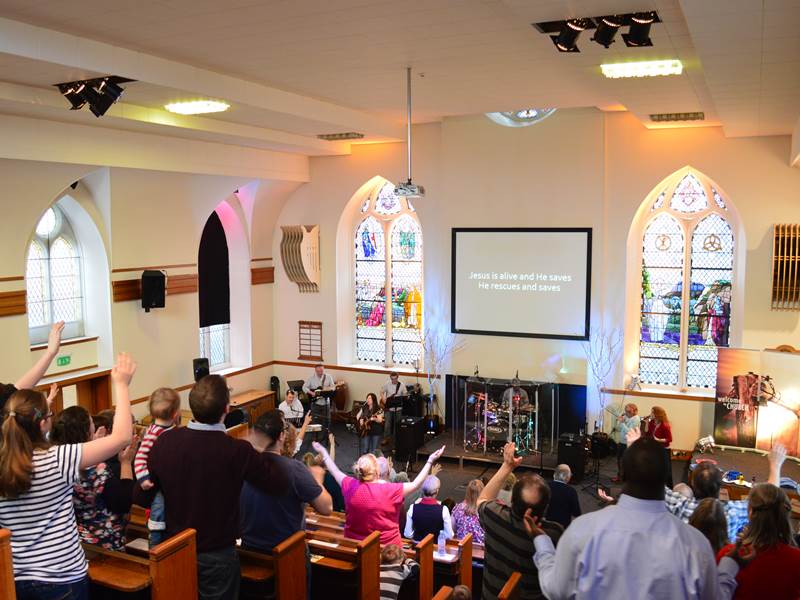 Our services normally start with worship. Our band has a modern edge to it, and so our praise can be quite upbeat, but the most important thing is that people who join us worship God as you are used to doing, or feel comfortable doing. Pastor Gordon will do a talk or presentation based on the bible, during which the primary and infant children's classes head out. The service is relayed to the Hub so parents who go out with their wee ones can still watch and listen to the sermon. Towards the end of the service, we usually allow time for prayer, which includes personal prayer if anyone would like someone to pray with them, and then we end the service as we started in worship. All in all, we're usually in church for about 90 minutes. After the service, coffee is back on again, usually with some cake and biscuits, and people tend to hang around the Hub well into the afternoon.
 More about our worship band here
Check out 'what's on' for what else is coming up!